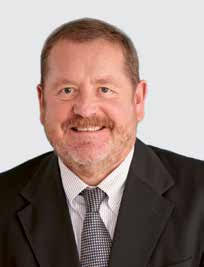 Redflow Chairman Brett JohnsonAustralian battery company Redflow Limited aims to produce as many as 3000 batteries a year from its new Thai factory, which it is currently fitting out, reports Redflow Chairman Brett Johnson.
In a letter to shareholders, Mr Johnson said that once the Thai facility was fully operational, it would have the capacity to manufacture as many as 250 batteries a month. "I am confident that once our new factory is producing quality batteries, Redflow will be able to demonstrate that it has a unique and viable product with real benefits for many energy storage applications," he said.
"Our initial sales focus will be on market sectors with established battery demand where our technology has a clear competitive advantage over conventional batteries, notably lead-acid. These markets include telecommunications and network power and applications where there is either no or limited grid power available."
ASX-listed Redflow announced last month that it has started installing battery production equipment at its new factory in Thailand, putting it on track to commence initial operation by the end of this year. Through its Thai subsidiary, Redflow has signed a three-year lease on the 1500-square-metre building at the Hemaraj Chonburi Industrial Estate, part of the IEAT free trade zone, 110km southeast of Bangkok and 25km from the Laem Chabang deep sea container port.
Mr Johnson, who became Redflow's independent non-executive Chairman in September, has more than 10 years' experience as a director of listed companies, including Scott Corporation Limited and Helloworld Limited. He also worked for more than 25 years as a senior executive of listed Australian companies, including Memtec Limited and Qantas Airways Limited.
Mr Johnson said Redflow CEO Richard Aird and his team were working tirelessly to establish the company's new manufacturing facility near Bangkok. "While fully supporting the work in Thailand, the Redflow team in Brisbane continues to enhance our battery technology, support our customer base and manufacture a limited number of batteries to ensure supply for our customers," he said.
"Redflow is at an exciting point in its history, after developing the world's smallest zinc-bromine flow batteries with unique energy storage benefits; having established demand for its batteries from telecommunications, commercial and residential customers; and recently starting the installation of its production line equipment at a new factory in Thailand.
"Redflow's sales team is working with our ZBM2 and ZCell installation partners to ensure that once battery production commences in Thailand, we have the orders and strategy to increase our installed base of Redflow batteries."
Mr Johnson said that Redflow's largest shareholder Simon Hackett, who was acting CEO and Executive Chairman until September, remained fully engaged with the company as a non-executive director and a champion for its world-leading energy storage technology.
Mr Johnson's letter also noted that Redflow's 2017 Annual General Meeting is scheduled for 10.30am on Friday, November 24, at the Jindalee Hotel, near the company's head office in Brisbane.
For media assistance, call John Harris on +61 8 8431 4000 or email john@impress.com.au.
About Redflow
Redflow's unique zinc-bromine flow batteries are designed for stationary energy storage applications ranging from its ZCell residential battery to its scalable ZBM2 batteries for industrial, commercial, telecommunications and grid-scale deployment. Redflow Limited, a publicly-listed company (ASX: RFX), produces high energy density batteries that are sold, installed and maintained by an international network of system integrators. Redflow batteries offer unique advantages including 100 per cent depth of discharge, tolerance of ambient temperatures as hot as 50 degrees Celsius and sustained energy storage of 10 kilowatt-hours (kWh) throughout their operating life.