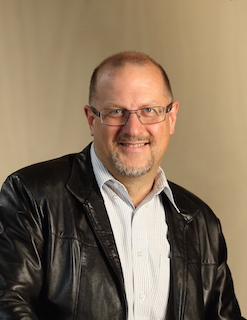 Simon HackettRedflow Executive Chairman Simon Hackett has called on state governments to offer home battery storage incentives to encourage consumers to 'trade in' their generous solar Feed-In Tariffs (FITs).
Speaking recently at an industry conference, Mr. Hackett said the solar Feed-In Tariffs had already achieved their goal of kickstarting solar panel adoption in Australia. "Australia is among the world leaders in its per capita deployment of PV solar panels," he said.
"From a public policy point of view, continuing to pay solar Feed-In Tariffs beyond this point represents a substantial forward liability that does not deliver improved public good outcomes. However, state governments are clearly sensitive to the political risk of simply cancelling these long-running tariff schemes, some of which hold liabilities to as far as 2028.
"However Governments have an attractive way out of that problem, which serves both a public policy and industry development agenda while removing these long term liabilities from the public purse. This involves inviting consumers to voluntarily trade in the residual life of their FIT for funding to buy a home battery energy storage system. This would have the dual benefit of eliminating a long-term liability for governments while kickstarting a home energy storage industry in Australia.
"The remaining forward liability for a given customer can be readily estimated based on past subsidy payment patterns. In many cases, governments may actually spend less by using the repurposed Feed-In Tariff payments to subsidise an energy storage system than to fund a long-running tariff."
Over the past year, Australia has emerged as a global battery testing ground because of its widespread deployment of PV solar panels and high electricity costs.
Redflow www.redflow.com is an Australian company that has developed a unique energy storage battery which is deployed in Australia, Africa, Asia, America and Europe. As well as Redflow's ZCell www.zcell.com battery, home batteries have been launched by companies including Tesla, Enphase and Panasonic.
Mr. Hackett said the solar FIT buyout concept, widely discussed in the Australian renewables sector, was reportedly under consideration by the Queensland Government.
"It has the virtue of re-using funds previously committed to kickstarting the PV solar panel sector to encourage emerging new home energy storage sector – with associated jobs and business growth.
"Just as with solar PV incentives, it will prove politically popular with citizens who increasingly regard home energy storage as a way to increase their energy independence and reduce electricity costs.
"Widespread energy storage will also benefit far-sighted electricity companies by reducing demand during peak power usage periods and giving them the potential to buy home-stored energy as a 'virtual' on-demand power source rather than relying on fossil-fuelled driven peaking gas generators.
"At a national level, widespread energy storage, both at the consumer and the grid level, will help Australia achieve its international carbon reduction commitments by time-shifting renewable energy so it can be used 24/7, not just when the wind is blowing or when the sun is shining.
"Swapping solar Feed-In Tariffs for home battery installations is not just a win-win: It's the gift that keeps on giving."
For media assistance, please call John Harris on +61 8 8431 4000 or emailjohn@impress.com.au.
About Redflow www.redflow.com
Redflow Limited is an energy storage specialist that has developed the world's smallest flow batteries. Redflow's unique flow batteries are designed for stationary energy storage applications ranging from itsZCellhome battery to its ZBM battery range for commercial, telecommunications and grid-scale deployment. Redflow is a publicly-listed company (ASX: RFX) that operates R&D facilities in Australia, as well as offices in the US and Europe. Produced in North America by Flex, one of the world's largest supply chain solution companies, Redflow's high energy density batteries are sold, installed and maintained by a global network of system integrators.
Related News
Former Santos CEO joins Redflow board

New Redflow board member David KnoxAustralian energy storage specialist Redflow Limited has recruited former Santos Managing Director and CEO David Knox to its board of directors a...