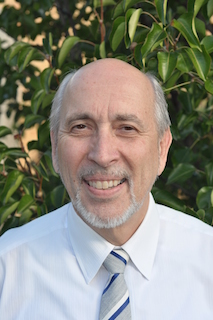 Adelaide's "Baby Sleep Doctor" Dr Brian Symon has embraced technology, including a just-launched smartphone app', to help parents calm their children for a good night's sleep.
Call "Your Baby", the $2.49 smart-phone app' is available for both iPhone and Android handsets and can be bought from either Apple's App Store or the Android Market.
Dr. Symon, who works from the Kensington Park Medical Centre, said he was embracing technology to help more parents and children. "I can only see the limited numbers of mothers who visit my practice," he said.
"My motivation is to increase the number of people I can assist. The smartphone app delivers small videos that, unlike a book or a DVD, are easy for the busy and sleep-deprived mother to watch. The video content reflects key teachings from my face-to-face visits."
"Your Baby", which took more than a year to develop, offers a group of front-end tools to help weary parents, particularly mothers, monitor their child-care responsibilities, such as how long the baby has been sleeping and when and how the baby was last fed.
It also offers a number of short, evidence-based articles to help parents understand how they can "cue" their children for a good night's sleep.
"It's important to appreciate how tired young mothers become," said Dr. Symon. "The app is designed to provide women with short videos suitable for the mother to watch during a feed or in another of the short time spots available. The major aim is to get a good night's sleep, for their babies and for themselves."
Dr. Symon said he had been known as the Sleep Doctor for about 15 years. "It was part of my work as a country doctor in Meningie, where I lived for 17 years," he said.
"My interest in the area of sleep management occurred after I became a father. We didn't have a difficult time because my wife, Maryanne, is a certifiable magician with children. Our babies slept like angels. I accepted what I was given and enjoyed great nights of sleep when they were young.
"However that was a very difficult experience to what my patients reported to me in the surgery. By mixing my experiences as a father and what I learned as a rural doctor, I gradually developed a coherent body of advice."
"After moving to Adelaide I completed a major research project at the Women's and Children's Hospital to validate that this advice actually worked and could be demonstrated in a scientific way.
The "Your Baby" smart-phone app' is just the latest technology tool used by Dr. Symon to share his Sleep Doctor knowledge. He also offers a book, a CD and a DVD from his website www.silentnights.org, which attracts more than 3000 unique visitors a month.
For media assistance, call John Harris on 08 8431 4000 or email john@impress.com.au.
Related News
OZ Odyssey unleashes The Beast on Outback

Struggling cars on a 3200 fundraising odyssey for The Royal Flying Doctor service now have a secret weapon called The Beast – a purpose-built 10-tonne rescue truck to haul them out...