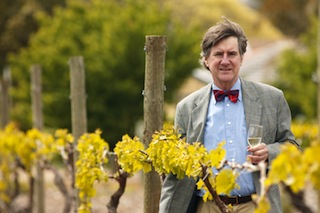 SA's wine history unfolds in a just-released film about the history of the State's iconic wine-making dynasty, the Hamilton Family, spanning 176 years of vinicultural life & times
Wine Line – the Hamilton Story is a dramatised documentary film that highlights surprising human relationships and coincidences that underpinned the success of the family's wine ventures – and the unheralded benefits they brought to the Australian wine industry.
Premiering last night at the equally iconic Capri Theatre, the film takes viewers on a creative journey through the history, life and times of SA's earliest settlers - the Hamilton Family – who arrived on the second ship in the new colony in 1837. The family became founders of Hamilton's Wines.
The documentary started as a corporate video production for Dr Richard Hamilton's Leconfield Wines business – but as the family history was unearthed by a film-maker researcher, the project grew rapidly to a feature film reflecting six generations of a significant SA family. Dr Richard Hamilton is the great-great-grandson of the original founder Richard Hamilton.
"It was a passion of mine to see a way of telling the story of a unique family history after 175 years. I knew this was the time to act and what we came up with was a remarkable motion picture in which we had to recreate fascinating historic facts that were uncovered," Dr Hamilton said.
The film was launched this week at the Capri Cinema on the exact day 176 years ago that Richard Hamilton, a tailor from Dover, England, set foot in South Australia.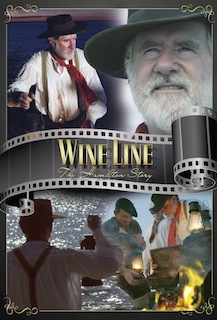 Film maker and researcher Martin Gordon of Light Image Films, of Hindmarsh, was expecting to create a small corporate history on the companies owned by Dr Hamilton, but, "It turned out to be such a remarkable story, that it grew like topsy, it is not just about the family, it's a parallel of SA History that rolled out before us.
"It was like a Russian doll, every time you opened one story there was another nestled inside it, and then another inside that.
"There's the over-arching story leading from the first Richard Hamilton in 1837 through to the current Richard, but inside that you have a story about a remarkable wine, Hamilton's Ewell Moselle, that changed Australia's drinking habits."
Dr Hamilton said: "The film has merits, it has engagements and links to the history of the state. I think if people are interested in history and a good story then this is a genuine and a unique story of the Hamiltons and their troubles and difficulties and their technical achievements, like the refrigeration of wine fermentation that was actually the beginning of the white table wine industry in Australia."
2013 heralds the premier showing of a feature documentary drama film Leconfield is a family wine business owned by Dr Richard Hamilton and his wife Jette. It encompasses two of SA's leading wine labels, both attributable to descendants of the Hamilton family - Leconfield Wines at Coonawarra and Richard Hamilton Wines at McLaren Vale. With a strong wine industry heritage dating from 1837, the family developed a distinguished international reputation for elegant fine wines.
Dr Hamilton, both a wine maker and a plastic surgeon with a practice at Goodwood, funded the film personally and also played the role of his great-great grandfather – growing a beard and taking acting advice from Light Image Films director Rick Cavaggion. Ten professional actors and up to 90 extras from family and friends played roles in the movie.
It chronicles through live re-enactments the history of the family through the 19th and 20th centuries at suburban Marion, McLaren Vale and Coonawarra wine regions. In the process it uncovers some amazing suburban treasures at Marion that were believed to have been destroyed.
The decision to create a film uncovered family history that had been lost in time – and will amaze viewers with its rich links to Australia's wine Industry of today and the technology that the Hamilton brothers Sydney and Eric brought to the industry after World War II.
Wine Line - The Hamilton Story 'has everything'… including cameos relating to WWI, WWII and how those cataclysms delivered by chance some incredibly skilled people to the Hamilton business which built one of the biggest wineries in Australia and created an export industry for fine SA wines.
The film shows dramatically and with a sense of fun how the Hamilton family has grown with South Australia to being a leader in wine technology, particularly through the two brothers Sydney and Eric Hamilton – one the self taught wine technologist and hands-on winery builder – and the other a marketing guru who travelled the world selling the company's products. It has beautiful old family movie footage and is cleverly entwined with the dramatic re-enactments at the old family home at Marion and various wineries around SA.
Media Contact for interviews: Mike O'Reilly 0414 882 505 / mike@oreillyconsulting.com
Follow the link to view a trailer: https://www.dropbox.com/s/lek12v0xkqzhvap/Hamilton%20Film_Trailer.mp4
Related News
River Time spells success for Alphabette

Adelaide retro-pop band Alphabette has scored a major success with its recently released song 'Pitstop' chosen as the musical track to the SA Government's new Riverland TV commerci...
New CEO for Top Tourist Parks

Australia's largest tourist park marketing & member service organisation Top Tourist Parks of Australia (TTPA) has a new national CEO from the allied caravan and camping indust...