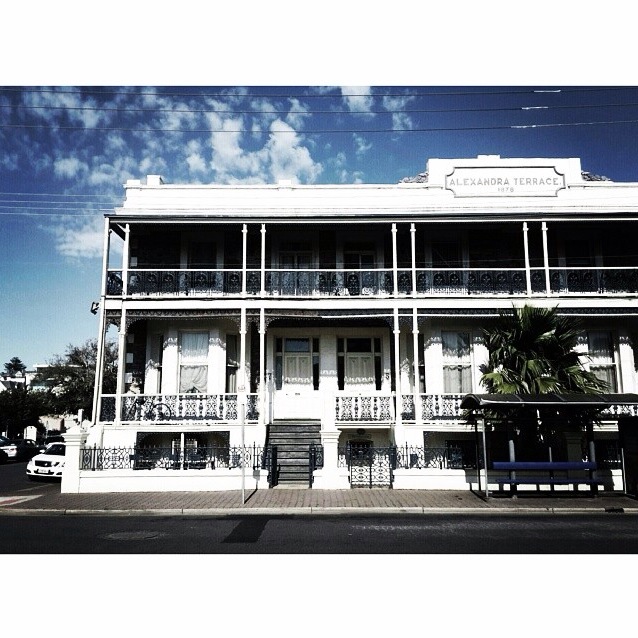 Students at Eynesbury Senior College tomorrow aim to raise awareness about homelessness by using a camera lens to look at our city with fresh eyes.
Running 3.30-5.30pm tomorrow (Friday, September 19) at the college's city campus, at 15-19 Franklin Street, the #eyviewadelaide photographic exhibition contains a wide range of images from both student and public photographers.
Organiser Andie Carlsen said the idea of #eyviewadelaide was to look at the city in a different light. "We've received a wide range of images, from monochrome to glorious colour," she said.
"Images range from interesting streetscapes and buildings to one of people crossing a street. These images tie in with our theme of homelessness because it encourages people to stop for a moment and look at the city around them.
"We felt very strongly about this issue because one in four homeless people in SA - that's 24.3 per cent - are between the ages of 17 and 24, the ages of Eynesbury students and recent alumni.
"The one thing we didn't want was photographers pointing cameras at homeless people because that'd be unethical and would actually undermine what we're striving to do."
The #eyviewadelaide exhibition was organised by Eynesbury Senior College's Social Justice Student Liaison Group, whose 20 members from Years 10, 11 and 12, have spent this year raising awareness and funds to address homelessness in Adelaide.
#eyviewadelaide will also feature Senator Sarah Hanson-Young as guest speaker. The winner of the photographic competition that has created the exhibition will be announced at the event. Attendees will also have the opportunity to order prints of finalist photographs. Entry costs $5.
For more information, search for #eyviewadelaide on Facebook.
For media assistance or to arrange an interview, call John Harris on 08 8431 4000 or email john@impress.com.au.
Related News
Robyn's way to less stress au naturel

Adelaide-based marketer Robyn Lee has launched a new business that aims to show people how to beat the negative effects of stress through education and knowledge. Called Evolving ...
Lovely Louise aims to come up roses

Irish-born South Australian Louise Thompson may have to kiss the blarney stone if she achieves her goal of becoming SA's Rose of Tralee on June 1. Louise moved to Adelaide two yea...