Victorian health organisation Dandenong & District Aborigines Co-operative Ltd (DDACL) has ended two years of progressively worsening problems with its IT infrastructure by migrating its technology systems to Acurus IT, a move that has seen its productivity surge, patient care improve and staff morale increase.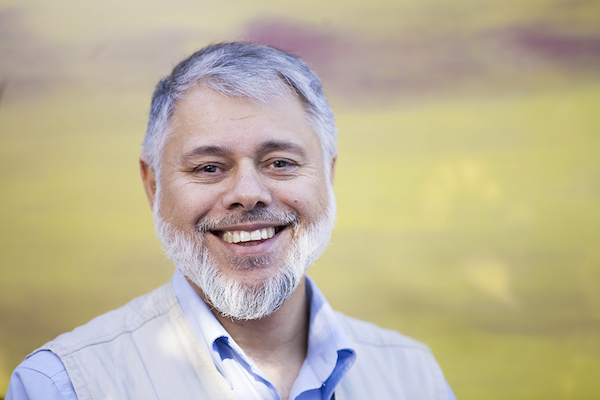 "We have been through the pain and now we're getting some gain, so everyone is feeling a lot better .... Acurus has fantastically improved our operational capability." DDACL CEO Andrew Gardiner
Business problem: Network disruptions were hurting patient care, morale and revenues
Established in 1975, Dandenong & District Aborigines Co-operative Ltd (DDACL) is an Aboriginal Community Controlled Health Organisation (ACCHO) that services the Aboriginal community in the south-east suburbs of Melbourne, a population of around 7000 potential clients. With a staff of about 45, DDACL provides a wide range of programs and services to meet the needs of local Aboriginal and Torres Strait Islander people, including primary and allied health care through the Bunurong Health Service and various community support programs. DDACL has three offices, two at Dandenong and the other one 8 km east at Hallam.
In 2016, however, DDACL began to experience business interruptions as its externally hosted technology systems became increasingly unreliable during 2017 and progressively worse into 2018 and 2019. Despite promises and attempts to fix the unreliability from its then IT service provider, DDACL incurred network and Internet access outages, which prevented staff from performing their daily duties and, importantly, those of its GPs. At times, this forced the early closure of the Bunurong Health Service because GPs could not get access to patient records, which would have created significant legal and ethical risks if a patient was seen without access to current medication details, referral records, pathology results, etc.
DDACL CEO Andrew Gardiner said the unreliable technology systems were damaging the organisation's ability to service its community and meet its revenue goals. "We had constant dropouts and really slow Internet speeds," he said.
"Usually around two o'clock in the afternoon, you'd be typing something or on your email and the whole screen would go black. Then somebody would ring and say, 'the system's down, and the GPs can't get on to the system'. Then you'd go down to the Health Service and there would be a number of staff sitting there, steam coming out of their ears, saying 'how come we have to wait like this?'
"The real difficulty was that GPs could not access patient records, so they'd have to pack up and go home or go to another clinic because they couldn't see patients without knowing their history, prescriptions, pathology reports, etc., which also meant they could not bulk-bill their services to Medicare. This whole saga really impacted our revenue stream.
"To tell you the truth, it also impinged on our capacity to apply for programs through sensitive government websites. You could write an application, turn your head and then it's all blacked out and when it came back on, you'd lost all the work that you did. I don't know how many negative attitudes that caused across the organisation.
"This significantly affected staff morale. A lot of staff would come to work optimistic, cautiously hopeful that the system wouldn't go down. But over time, outages start to erode that confidence and our people would feel downhearted about their ability to do their jobs."
Although DDACL had been with its IT service provider for about five years, the increasingly frequent outages damaged that relationship. "We were paying through the nose for a terrible service," said Mr Gardiner. "It got progressively more difficult and we had no confidence in them that they were going to be able to make things right, so we decided to look at alternatives."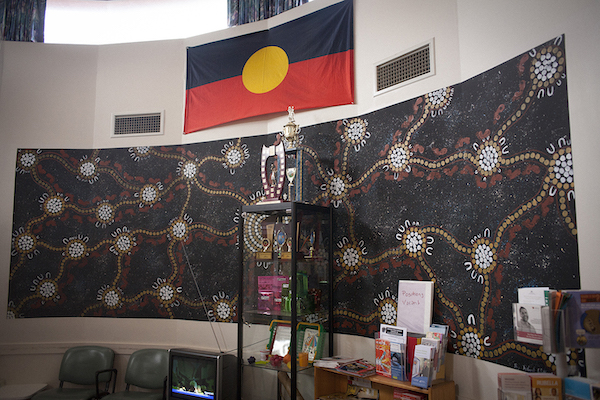 Technology solution: Acurus delivers a technology platform with proven ACCHO success
Established in 2007, Acurus IT is a Melbourne-based technology company that successfully supports organisations in the utilities, health, government and retail sectors.
Mr Gardiner said DDACL encountered Acurus IT through a presentation by a fellow ACCHO member Mallee District Aboriginal Services (MDAS). "They said 'if you're having trouble with your computer system or back-of-house systems, give us a call and see how this firm (Acurus) has been able to support us over the past number of years'," he recalled.
"We went along to a presentation, as did a number of other ACCHOs, in a building at the bottom end of Collins Street in the city. We were quite encouraged by that presentation, so we briefed our Board about how that was remarkably different to what we had been experiencing and that the presentation example was head turning and they said 'yes, let's follow through on it'."
That initial investigation culminated in DDACL agreeing to have its technology systems migrated to the Microsoft Azure-hosted infrastructure managed by Acurus IT, starting in July 2019, a four-week process that was delivered on time and on budget. As well as Office 365 email and network services, the migrated systems include the Best Practice patient management system; along with the Elmo suite of cloud HR, payroll and rostering / time & attendance solutions; and the MYOB business management system.
Mr Gardiner said the IT systems migration occurred with little disruption. "Acurus were very responsive," he said. "They achieved the four-week delivery target and kept in regular contact, ringing up two or three times a week with updates, which was a breath of fresh air. Once the transition occurred, we had a few techs here at both sites for a couple of days, to iron out any bugs and make sure things got transitioned appropriately for everybody.
"In terms of cost, Acurus IT is close to what we were paying previously. If you break it down over 18 months, it is pretty similar. The difference is we are now paying for a quality service."
Having successfully completed the migration of core DDACL systems to its Azure hosting platform, Acurus IT moved on to solve second-order problems such as replacing old routers, implementing NBN services and hardening security systems.
Business benefits: Systems are working, staff are happy and productivity is up
Mr Gardiner described the first weeks of using the Acurus-delivered technology systems as 'fantastic". "We have been through the pain and now we're getting some gain, so everyone is feeling a lot better," he said.
"The GPs can now log into the practice management system to access patient records without concern, view pathology and blood test results and do their Medicare claims, so we have already seen a clear improvement in productivity. It's going to make a remarkable difference.
"Things are moving along smoothly. The environment is less stressful and more positive and people are happier because of the improved accessibility. While there's the odd hiccup here and there, as these diminish, we should be able to punch out even more productivity. Looking back, most people are saying 'ain't things great now?' So that's improved the attitude of everybody in the workforce.
"Acurus IT has fantastically improved our operational capability. Now that we are confident that the system works, we want to stabilise all our business functions at the moment. If we get all that working fully, we should be humming along pretty good by the end of the year.
"We can continue our push to going fully electronic, scanning our old patient files into Best Practice. With these things in place, we should be right for about two years to deliver some successful outcomes. We can now step into the future with confidence with Acurus IT."
For media assistance, call John Harris on 08 8431 4000 or email john@impress.com.au
About Acurus www.acurus.com
Acurus IT is an Australian technology company that successfully supports organisations in the utilities, health, government and retail sectors. Since it was established in 2007, Acurus IT has consulted, built, managed and supported multiple utility billing platforms across Australia, New Zealand, United States and, more recently, in Sweden. Our platforms have serviced more than 3.2 million retail customers across power, gas and water utilities.