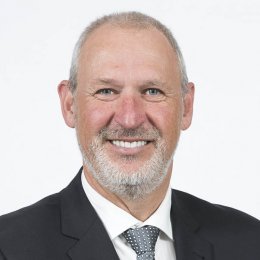 Milton Ulladulla ExServos CLub
CEO Darryl BozicevicThe Milton Ulladulla ExServos Club expects to save about $70,000 a year in energy costs from the 215 kilowatt peak (kWp) Enphase microinverter-equipped solar panels it has installed on its premises.
Located at Ulladulla on the NSW south coast, three hours from Sydney, the Milton Ulladulla ExServos Club has recently undergone a major expansion of the $10 million premises it opened in 2009. The club expects its new solar photovoltaic (PV) system will reduce its total power consumption by half - and as much as 80 per cent by shaving peak loads - cutting its annual energy costs by about $70,000 a year. This will provide a payback of about three years on the net cost of the system.
With 85 employees and 13,500 members, the club has deep roots in the community, supporting many local sports and community organisations.
The solar system was installed by Bawley Point NSW-based Enphase partner SunnyAfternoons Pty Ltd, an Enphase Platinum Partner which supports customers from the NSW South Coast to Gippsland in northeast Victoria. SunnyAfternoons installed the 100 kilowatt/peak (kWp) first stage of the system in December 2020 and the remaining 115 kWp in the middle of this year. The complete system contains 581 370-watt mono perc solar panels, each equipped with Enphase IQ7+ microinverters.
Milton Ulladulla ExServos Club CEO Darryl Bozicevic said the club invested in the solar PV system to reduce energy consumption and to demonstrate corporate social responsibility. "We'd looked at it for a number of years and, from a pricing point of view, decided it was time to move," he said.
Enphase-equipped solar panels on the Milton Ulladulla ExServos Club
"We've budgeted on a three-year payback for the cost of the system. In November alone, our power bill was reduced by $10,000 – down 58 per cent from November 2020. We were involved in the decision to use Enphase, assisted by an external consultant. Although microinverters are more expensive, I think we were more comfortable with them as part of the SunnyAfternoons proposal.
"Microinverters provide us with monitoring of each solar panel, so we can see how well it is working and easily identify a problem with a panel. With 1000-2000 people visiting the club on many days, safety was an important part of our decision, which also encouraged us to choose Enphase."
SunnyAfternoons Pty Ltd Managing Director Glenn Cooper said he had recommended Enphase microinverters because of their superior performance, accessibility and safety. "The club is a large operation that uses a fair bit of power during the daytime, so this solar system will deliver them huge savings on a sunny day," he said.
"We proved to the club that the performance of Enphase microinverters was better than other options. As well as the longevity of its extended warranty, we demonstrated from previously installed systems that Enphase-equipped panels perform 10-15 per cent better than panels using string inverters.
"Enphase also offers the advantages of module-level reporting that lets us remotely monitor what is going on for each panel, so there is more uptime even when there are minor failures, which means lower maintenance costs for the whole system.
"Safety was very important to the club because Enphase microinverters convert DC energy produced by the panels to AC energy right on the panel, so there are no high voltage DC cables running through the roof, which reduces the risk of fire."
For media assistance, email John Harris at john@impress.com.au.
About Enphase Energy Inc. https://www4.enphase.com/en-au
Enphase Energy, a global energy technology company based in Fremont, CA, is the world's leading supplier of microinverter-based solar and battery systems that enable people to harness the sun to make, use, save, and sell their own power—and control it all with a smart mobile app. The company revolutionized the solar industry with its microinverter-based technology and builds all-in-one solar, battery, and software solutions. Enphase has shipped more than 39 million microinverters, and over 1.7 million Enphase-based systems have been deployed in more than 130 countries. For more information, visit www.enphase.com/auand follow the company on Facebook, LinkedIn, and Twitter.
© 2021 Enphase Energy, Inc. All rights reserved. Enphase, the "e" logo, IQ, Envoy, Enphase App, and certain other names and marks are registered trademarks of Enphase Energy, Inc. Other names are for informational purposes and may be trademarks of their respective owners.