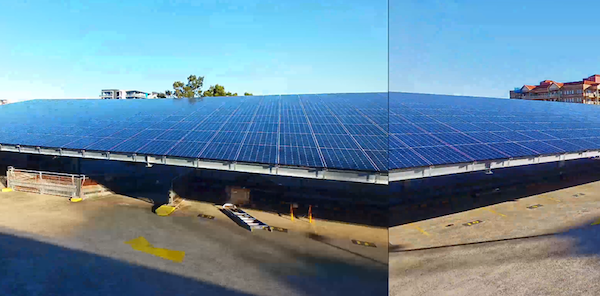 Wollongong City Council solar carpark
Wollongong City Council has installed solar panels equipped with Enphase microinverters on a carpark to reduce its administration building energy costs by as much as one quarter annually.
Each of the 549 solar panels on the council's multi-storey Stewart Street carpark is equipped with an Enphase microinverter to optimise performance, simplify maintenance and for greater safety. This latest solar system adds to an existing 327 kilowatts-peak (kWp) of solar photovoltaic (PV) panels already installed on various council assets.
The new 219.6 kWp system has solar panels fixed to steel frames to shade vehicles in the carpark. Annually, the solar carpark will generate as much as 316 megawatts hours (MWh) of energy, enabling it to offset about three months per year of energy use by the council's adjacent 6 Star Green Star-rated Administration Building, as well as exporting excess energy to the grid. Since it was commissioned in late August, the Enphase monitoring portal reports that the system generated 82.95 MWh to November 17, with a peak daily generation of more than 1.7 MWh.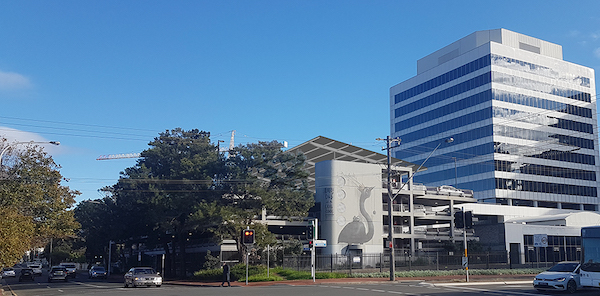 Wollongong City Council Administration Building on Burelli Street
The Administration Building on Burelli Street is Wollongong City Council's highest energy-consuming site. During the past 15 years, the council has progressively improved the building's energy performance, reducing its energy consumption by 65 per cent relative to baseline and earning Australia's first 5 Star Green Star Performance rating - and a subsequent 6 Star Performance Rating.
Wollongong identified that adding solar energy generation to the carpark roof provided the most cost-effective solution to achieve a 75 per cent reduction in energy consumption over the baseline. As well as reducing energy costs, the $1 million system demonstrates Wollongong City Council's commitment to take measurable action to address climate change by aiming to achieve net-zero emissions for council operations by 2030 and net-zero emissions for Wollongong City by 2050.
Installed by Frenchs Forest-based Autonomous Energy, the solar carpark system contains SunPower Maxeon 5 400-watt solar panels that were pre-installed with Enphase IQä7A microinverters.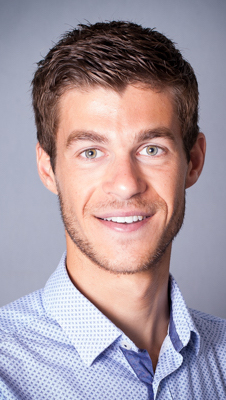 Autonomous Energy Project Manager Nicolas Noslier said the company had designed the solar carpark system in close collaboration with the council's project team and in-house engineers. "The project aimed to use the available space at the top of the carpark to generate renewable energy that could offset energy consumption and make progress towards council's net-zero goals," he said.
"The council selected Enphase microinverters for the carpark system because it has used them successfully on smaller systems in the past and wanted to use them on a larger-scale project."
As well as continuity, Enphase microinverters offer Wollongong City Council greater visibility of system performance, with improved diagnostics and fault identification to simplify its long-term maintenance. Microinverters also make each panel into an individual system, so if performance is compromised, the impact is isolated to a single panel rather than the entire "string" of solar panels.
Most importantly, Enphase microinverters remove the safety risks associated with high voltage DC string-based systems by converting solar-generated DC power to safer AC power on the solar panel. Enphase also provides the council with the security of a 25-year warranty.
For media assistance, email John Harris at email john@impress.com.au.
About Enphase Energy Inc. https://www4.enphase.com/en-au
Enphase Energy, a global energy technology company based in Fremont, CA, is the world's leading supplier of microinverter-based solar and battery systems that enable people to harness the sun to make, use, save, and sell their own power—and control it all with a smart mobile app. The company revolutionized the solar industry with its microinverter-based technology and builds all-in-one solar, battery, and software solutions. Enphase has shipped more than 39 million microinverters, and over 1.7 million Enphase-based systems have been deployed in more than 130 countries. For more information, visit www.enphase.com/auand follow the company on Facebook, LinkedIn, and Twitter.
© 2021 Enphase Energy, Inc. All rights reserved. Enphase, the "e" logo, IQ, Envoy, Enphase App, and certain other names and marks are registered trademarks of Enphase Energy, Inc. Other names are for informational purposes and may be trademarks of their respective owners.