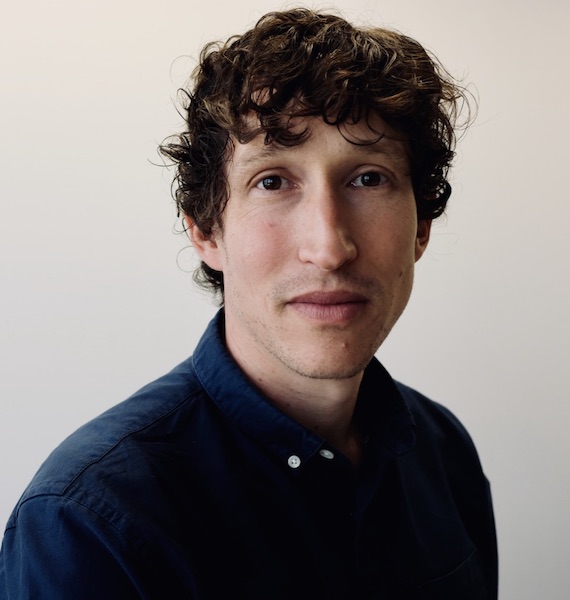 As Australians continue their record-breaking love affair with solar panels, people building new homes are increasingly choosing to include "smart solar" photovoltaic (PV) systems in their building designs.
CSIRO reports that Australia installed its largest ever number of rooftop solar photovoltaic systems during 2020, with more than 362,000 installed nationally - an increase of 28 per cent from 2019. By the end of last year, one in four Australian homes - 2.68 million in total - had solar panels installed.
That renewable energy megatrend has motivated premium Melbourne high-end home builder Pearl Homes to select Enphase Energy as its preferred solar partner, recommending Enphase microinverters to any customers who want to install solar PV systems on their homes.
Pearl Homes Founder and Managing Director Sandeep Sharma said his company had chosen Enphase microinverters because they were safer, better looking and longer lasting than traditional string inverters. "For our customers, Enphase microinverters offer greater safety because they convert solar energy to AC power right on the solar panel, reducing fire risks by eliminating DC power cables from the rooftop. They also provide the best value for money because each solar panel performs to its full capacity, which maximises solar energy generation - even on cloudy days."
Pearl Homes is a Mount Waverley-based residential construction company that creates homes inspired by French Provincial, Georgian, Classic, Neoclassical and Contemporary styles. Catering for builds that include single, double-storey and multi-unit developments, Pearl Homes builds houses with budgets from $800,000 to $4 million. While a smart solar PV system with Enphase microinverters may cost about one per cent of a budget, it can deliver lower power costs for decades.
Pearl Homes chose to partner with Enphase so its customers can avoid the pitfalls that often plague uninformed solar PV system purchasers.
Not all solar systems sold in Australia deliver the same quality of safety, performance and longevity. While low-priced standard solar can be attractive, it's important to consider that short-term savings can cost you in the long run. Premium solar systems with microinverters deliver many benefits.
1. Greater durability
One of the biggest differences between standard and premium solar is longevity. Premium panels and microinverter-based systems will last much longer than their budget alternatives. Made with high-quality components and materials, they are designed to withstand the harshest of conditions, including Australian summers. That's why Enphase product warranties last as long as 25 years.
Greater reliability was the reason Western Sydney-based installer Penrith Solar ditched string inverters from its inventory to sell only Enphase microinverters. "We reviewed our in-house service records and worked out that microinverters cause us very few issues, so they're about eight times less expensive to support than general string inverters," said Penrith Solar founder Jake Warner.
2. Greater Safety
Safety is an important factor to keep in mind when choosing a solar PV system, with Fire & Rescue NSW reporting last year - after solar panels caused four fires in just one week - that fire incidents related to solar panels had increased by more than 20 per cent from 2019.
Unlike string inverters, Enphase microinverters convert panel-generated high-voltage DC energy to safer AC energy at the solar panel itself. This eliminates the risk of DC arc faults that often cause solar-related fires. Because they meet strict government safety guidelines, microinverters are commonly chosen to power childcare centres and schools.
3. Greater Flexibility
While looks aren't everything, they are important when you build your "forever home". String inverter systems need a large box fitted to the side of your home and limit the number of panels on your roof. Enphase solves both these problems by hiding a microinverter neatly beneath each panel, so you can get the most solar from any roof design while maintaining the aesthetic integrity of your home.
4. Greater Productivity
Microinverters overcome the limitations of string inverter based solar systems by allowing more panels on your roof, thus delivering greater efficiency in relation to trees, neighbouring buildings or clouds. While inter-panel dependency means every panel in a string-based system performs at the level of the lowest-producing panel in the string, each microinverter-equipped solar panel operates independently and at its peak efficiency, delivering much more energy to your home over its life.
5. Greater Savings
A major benefit of generating energy from rooftop solar panels is that you pay for less power from the grid, so you save money from day one. While the purchase price of premium solar products may be more, their greater productivity offsets this cost sooner. Premium solar systems also need less servicing, fewer replaced parts and have more reliable warranties. This means your premium solar system is saving you more money over a longer time.
As Sandeep Sharma said, Pearl Homes can confidently recommend Enphase as "the hassle-free and long-lasting heart of a smart solar system". "You are paying for the quality and long-term value of your home as well as your own peace of mind," he said.
For more information on Enphase, visit: www.enphase.com/au
Justin Cohen is Marketing Manager APAC, Enphase Energy. For permission to republish this blog, in full or in part, please contact John Harris on +61 8 8431 4000 or email john@impress.com.au.