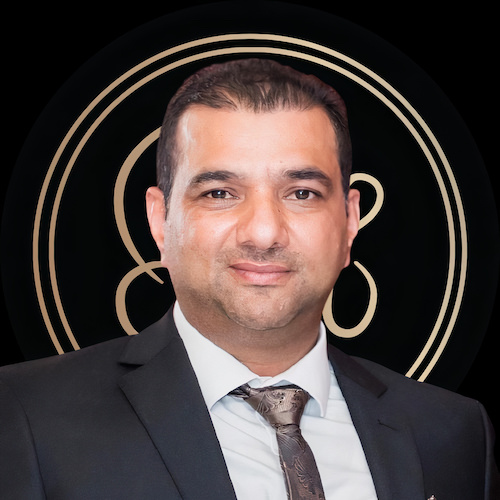 Pearl Homes Founder & Managing Director
Sandeep SharmaPremium Melbourne home builder Pearl Homes has chosen to offer Enphase microinverters to its customers to deliver greater safety and better performance if they install solar power systems with their homes.
Founded in 2015 and trading as part of the Mount Waverley-based Pearl Construction Group, Pearl Homes builds high-end homes in the contemporary French Provincial style.
Pearl Homes' partnership with Enphase means that the builder will recommend installing Enphase microinverters on every solar photovoltaic (PV) system included in the homes they build. Enphase advantages for customers include greater safety, better solar panel performance and longer life, while Pearl Homes can leverage a more flexible system design, simpler installation and greater customer satisfaction.
Pearl Homes Founder and Managing Director Sandeep Sharma said his company had chosen Enphase microinverters because they offered the same value proposition as Pearl Homes. "You are paying for the quality and long-term value of your home as well as your own peace of mind," he said.
"Enphase microinverters deliver innovation, longevity and quality. We produce unique designs for each build, so the sleek modern design of Enphase microinverters avoids the need to attach bulky units to the wall, avoiding any unwanted changes to the side elevation of the house or the lines of a French Provincial roof. Enphase helps our construction process by allowing greater design flexibility, modern aesthetics and quicker installation.
"For our customers, Enphase microinverters offer greater safety because they convert solar energy to AC power right on the solar panel, reducing fire risks by eliminating DC power cables from the rooftop. They also provide the best value for money because each solar panel performs to its full capacity, which maximises solar energy generation - even on cloudy days."
Pearl Homes is a residential construction company that creates homes inspired by French Provincial, Georgian, Classic, Neoclassical and Contemporary styles. Catering for builds that include single, double-storey and multi-unit developments, Pearl Homes builds houses with budgets from $800,000 to $4 million.
Mr Sharma said quality solar PV systems were increasingly in demand from customers wanting to build a new home. "More than half of our customers ask for us to install or recommend a solar PV system," he said.
"For large homes of more than 80 squares (743 square metres) in size, they can save a huge amount from their electricity bill by installing a quality solar system. Because our customer focus is on relationship rather than just revenue, we chose Enphase because its values align with ours.
"We need to be sure we choose the right partner because 80 per cent of our customers come from word-of-mouth, who then become repeat customers. Our prime focus is on quality, regardless of budget. Our collaborative, client-centric culture guarantees clients have a positive and seamless experience with our team; in essentially all instances, they are enthused to choose us as their long-term building partner and happily refer us to their friends and family.
"Now, when a customer enquires about wanting an energy-efficient home with a full solar-powered system, we can confidently recommend Enphase, the hassle-free and long-lasting heart of a smart solar system."
Pearl Homes' first joint marketing initiative with Enphase is to build a display home in Glen Waverley with Enphase microinverter-equipped solar panels to demonstrate their benefits.
Enphase Energy General Manager ANZP Wilf Johnston said Pearl Homes was his company's first residential construction partner in Melbourne. "Pearl Homes' focus on building uniquely designed, high-quality homes aligns perfectly with the Enphase commitment to deliver flexible, safe and long-lasting solar PV systems," he said.
For media assistance, call John Harris on +61 8 8431 4000 or email john@impress.com.au.
About Pearl Homes https://pearlhomes.com.au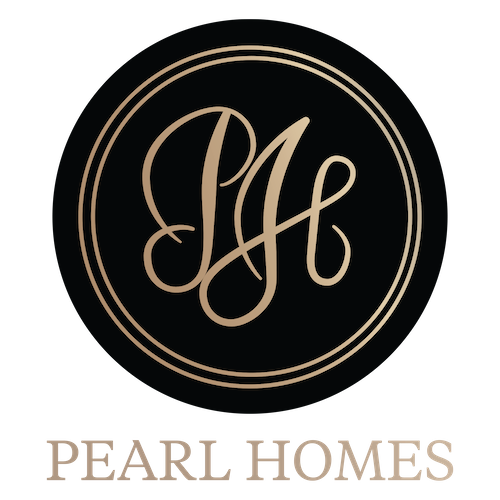 Pearl Homes is a residential construction company that creates the finest residential properties inspired by French Provincial, Georgian, Classic, Neoclassical and Contemporary styles, and caters to all builds including single, double-storey and multi-unit developments in Melbourne. Their flexible end-to-end services tailor to everyone, whether you are a first home buyer, seasoned property investor, in need of project management services or looking to knockdown and rebuild. We have built a reputation for exceptional designs, a superior commitment to construction excellence, and unsurpassed customer satisfaction. For more information, visit www.pearlhomes.com.au and follow the Company on Facebook, Instagram and LinkedIn.
About Enphase Energy Inc. https://www4.enphase.com/en-au
Enphase Energy, a global energy technology company, delivers smart, easy-to-use solutions that manage solar generation, storage and communication on one intelligent platform. The Company revolutionized the solar industry with its microinverter technology and produces a fully integrated solar-plus-storage solution. Enphase has shipped more than 34 million microinverters, and approximately 1.5 million Enphase-based systems have been deployed in more than 130 countries. For more information, visit www.enphase.com/au and follow the Company on Facebook, LinkedIn, and Twitter. Enphase Energy, Enphase, the E logo, IQ 7+, Envoy, Enlighten, and other trademarks or service names are the trademarks of Enphase Energy, Inc. Other names are for informational purposes and may be trademarks of their respective owners.