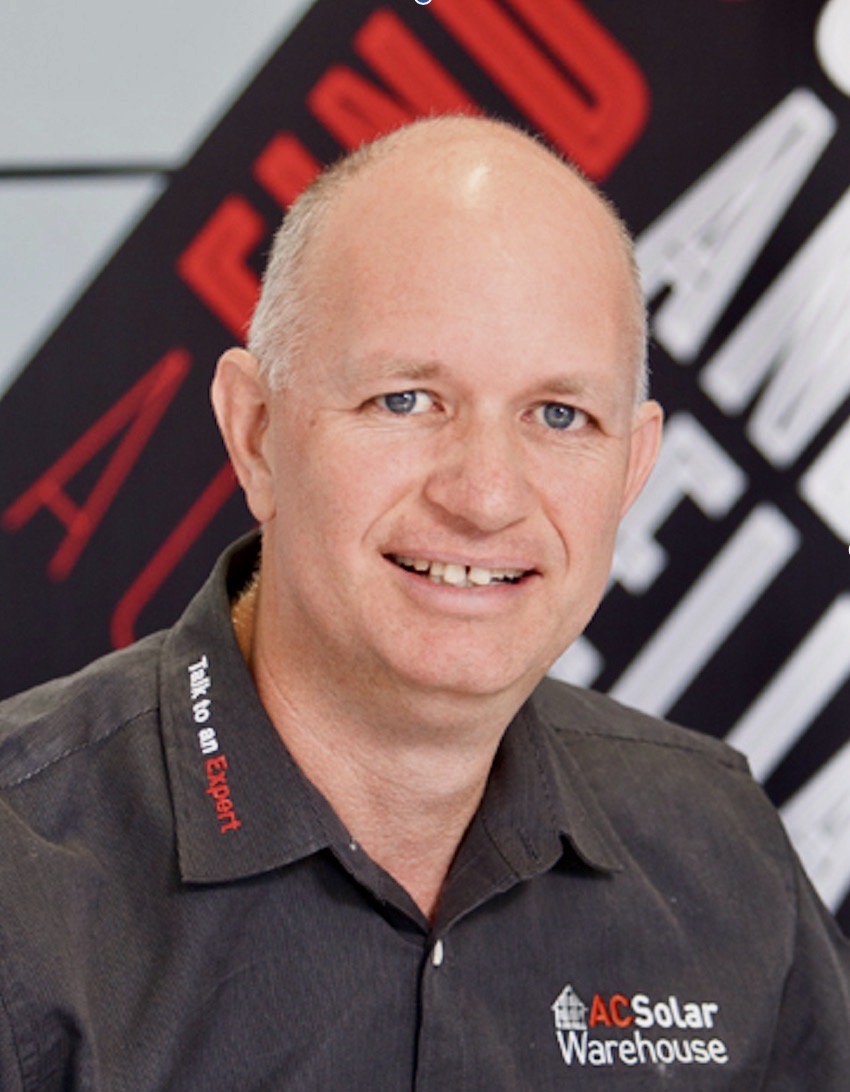 AC Solar Warehouse managing director and co-founder Grant BehrendorffLeading Australian solar equipment distributor AC Solar Warehouse is bracing for a fresh surge in sales as Victoria emerges from lockdown, replicating a "COVID premium" in demand for residential solar installations that has seen its sales grow by 30 per cent over last year's record high.
The Queensland-based company, recently recognised as Enphase Distributor of the Year for 2019-20, reports its sales have hit "historic levels" since emerging from the COVID-19 lockdown in April.
AC Solar Warehouse managing director and co-founder Grant Behrendorff said business "has been hectic from May onwards". "Our greatest challenge is making sure we keep up with demand," he said.
"The residential market is the strongest it has ever been. Residential sales inquiries are consistently high, with each month setting a new sales record as COVID-19 has increased demand for household systems. Although it hasn't leapt ahead in the way that the residential sector has, the commercial market also remains strong.
"We have significant stock levels of all products throughout our network, so we're prepared for Victoria reopening over the next month or two, which will see the release of a lot of pent-up demand. We have deliberately built up stock levels to prepare for that demand."
Founded in 2012, AC Solar Warehouse, which maintains well-stocked warehouses in all Australian mainland state capitals and in Auckland, NZ, specialises in safe solar systems, from companies such as Enphase Energy, which meet the latest international standards for rapid shutdown functionality.
Rapid shutdown is mandated for solar equipment in the US to provide firefighters with a quick and easy way to de-energise solar system DC conductors to ensure safe conditions on the roof of a building during a fire. Rapid shutdown is not compulsory for solar equipment in Australia.
"There is an increasing awareness of solar system safety in Australia, with solar industry advocacy groups and the Australian Standards committee constantly working to improve the safety and reliability of systems," said Mr Behrendorff.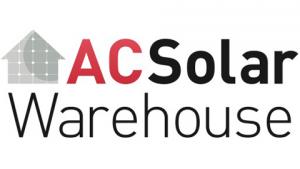 AC Solar Warehouse distributes safe solar equipment from companies such as Enphase Energy, which produces microinverters that attach to each solar panel to convert solar panel-generated DC (Direct Current) electricity to safer AC (Alternative Current) electricity.
"Enphase microinverters allow the safest, most flexible and most reliable solar systems in Australia," said Mr Behrendorff. "Our business continues to grow rapidly because we provide the best equipment from partners such as Enphase and we have the technical expertise to support our installers.
"We now have 10 electrical engineers on our team who are all experts on the products that we sell. That's a lot of technical horsepower and experience available to our customers. We aim to save installers time and money every time they buy from us by providing quick and accurate turnaround on orders along with excellent technical advice and support.
"We have a terrific team of people dedicated to serving our customers, so it was great to see their efforts recognised by Enphase Energy with the Distributor of the Year award."
"Enphase and AC Solar Warehouse had worked closely together since Enphase entered the Australian market in 2014," said Wilf Johnston, general manager APAC at Enphase Energy. "Like Enphase, AC Solar Warehouse is acutely focused on raising the bar for solar safety and reliability in a market where many consumers remain in the dark about high-voltage DC solar and the associated fire and system failure risks. AC Solar Warehouse's commitment to product and service excellence made them the standout choice to win this year's Enphase Distributor of the Year award."
Media contact: John Harris at Impress Media Australia: Phone +61 8 8431 4000 or email john@impress.com.au.
About AC Solar Warehouse: https://www.acsolarwarehouse.com/
About AC Solar Warehouse: https://www.acsolarwarehouse.com/
AC Solar Warehouse is a 100 per cent Australian owned and operated company that wholesales microinverters, DC optimisers and inverters, solar modules, energy storage equipment and related components required for domestic and commercial solar systems. The Queensland-based company is the largest specialist wholesaler of AC Solar equipment in Australia and has built its business through customer relationships based on honesty, transparency and integrity.