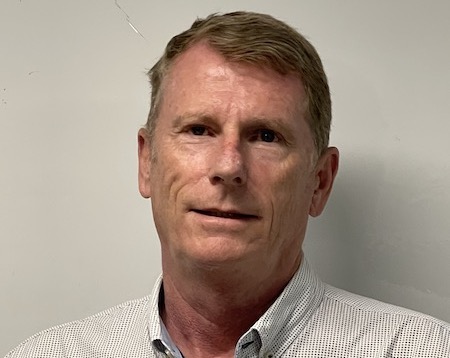 Solaray director and co-founder Jonathan Fisk
Within days of the Australian Federal election, Sydney-based Solaray Energy saw solar photovoltaic (PV) system inquiries double with one in two new customers ordering batteries with their solar panels.
After first-quarter sales cruelled by Omicron, summer floods and the impending election campaign, Solaray's recent solar sales have rebounded to levels closer to the record demand of 2020 and 2021.
Solaray, a five-time Enphase installer of the year that has installed more than 75,000 Enphase microinverters in Australia, is active in the premium end of the NSW residential solar market.
Solaray director and co-founder Jonathan Fisk attributed the rebound in the solar market to the election delivering a pro-renewable energy parliament and surging energy prices. "In the second half of May, our inquiries jumped by close to 100 per cent," he said.
"Within the space of 10 days, a new government was elected, gas prices started going through the roof, energy prices began to increase, and the sun came out. The first major wave of inquiries was the week after the election and more people who inquire are buying.
"We've sold a lot more batteries. Of new PV system sales, almost one in two orders have batteries added. Storage is the tool that makes solar fly. Whereas solar generates energy, storage is about more than just storing excess energy. It can take your electricity bill close to zero, it gives people protection during a blackout and it makes them feel they are in control of their energy usage.
"This greater appetite for batteries is also because more people want to future-proof their homes so they can add an EV (electric vehicle) when it arrives."
Mr Fisk said another big change in the 2022 market was customers ordering much larger systems. "Two years ago, a customer ordering 25-35 kilowatt-hours of energy storage was a massive sale whereas now, it's just another one before lunch," he said.
"While the cheaper end of the market has died 1000 deaths, the premium end of the market is still going strong. There is a much greater degree of optimism out there.
"Customers are voting with their money. With energy prices increasing and interest rates rising, people are looking to reduce expenses. This is the end of the market for Solaray and Enphase, serving customers who make informed decisions based on quality, safety and long-term value.
"We really are in the eye of the perfect storm. Energy prices are increasing and are going to stay high for some time because of a decade of poor government energy policy with no investment in the grid. But we also face huge opportunities as the new government intends to spend money on upgrading the grid to remove restrictions on small scale solar.
"All the forecasts say that the price of electricity is going up, not down. Whereas a year or two ago, consumers only wanted solar to reduce the cost of power from the grid, now they want to buy enough solar and storage that they are independent from it, unless there's a week of cloudy days.
"We are entering a new golden age for solar and storage."
For media assistance including an interview with Jonathan Fisk, contact John Harris via email at john@impress.com.au.
About Solaray Energy
Solaray is a leading provider of smart energy management technology that incorporates future-proof solar power systems, cloud-based monitoring, back to base system status alerts, home automation, and battery storage. Solaray prides itself on offering a reliable, honest, and trustworthy service that follows the strictest professional standards. The company is a Clean Energy Council Approved Solar Retailer. Please visit https://solaray.com.au/ for more details.
About Enphase Energy Inc.
Enphase Energy, a global energy technology company based in Fremont, CA, is the world's leading supplier of microinverter-based solar and battery systems that enable people to harness the sun to make, use, save, and sell their own power—and control it all with a smart mobile app. The company revolutionized the solar industry with its microinverter-based technology and builds all-in-one solar, battery, and software solutions. Enphase has shipped more than 45 million microinverters, and over 2.0 million Enphase-based systems have been deployed in more than 135 countries. For more information, visit www.enphase.com/au and follow the company on Facebook, LinkedIn, and Twitter.
© 2022 Enphase Energy, Inc. All rights reserved. Enphase, the "e" logo, and certain other names and marks are registered trademarks of Enphase Energy, Inc. Other names are for informational purposes and may be trademarks of their respective owners.