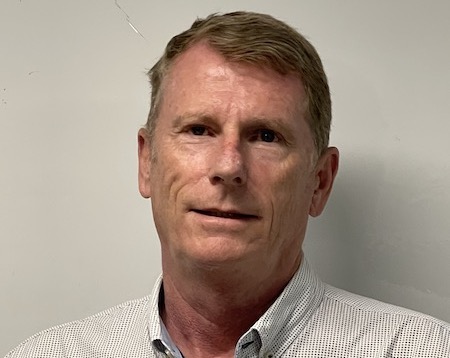 Solaray Energy director Jonathan Fisk Sydney-based Solaray Energy believes its Australian record of installing more than 75,000 Enphase microinverters on solar panels provides a path for solar-enabling Australia's "stressed" electricity grid.
In a global announcement, Enphase Energy reports that Solaray is its only Australian partner to have installed more than 75,000 Enphase microinverters since 2014 - most of them in the past three years. Three other Enphase partners were recognised for having installed more than 25,000 microinverters.
Solaray estimates that with each microinverter installed on an average 300-watt panel, they have a collective energy generation capacity of 22.5 megawatts (MW) – capable of producing 32.8 gigawatt-hours (GW-h) of energy annually - enough to power more than 5200 average Australian homes *.
Solaray Energy director Jonathan Fisk said the big problem with rooftop-generated solar energy was that the electricity grid was not designed for it. "The grid was designed to distribute electricity generated by large, centralised power stations," he said.
"At the moment, throwing solar on the grid is stressing it because it was not designed for this decentralised energy generation. As a result, there are times, such as midday, when the grid gets overloaded with excess solar power, which creates a problem in terms of maintaining grid stability.
"The big challenge from renewables is to redesign and reengineer the electricity grid to integrate this decentralised energy generation. That's where there's an important role for microinverters to play to help the grid evolve to become 'solar smart'.
"Microinverters provide control of solar energy flows by allowing a "smart grid" to turn on and turn off solar-generated energy contributions to normalise how the grid works. As the grid gets smarter, the use of microinverters and other forms of smart solar will become even more valuable. Installing more microinverters will allow the even faster take up of small-scale solar generation such as rooftop solar."
The Clean Energy Australia 2022 report shows that Australian homes and businesses installed a record amount of rooftop solar last year, adding 3.3 gigawatts (GW) of new small-scale solar capacity during 2021. It says this pushed the industry past the milestone of three million solar homes, meaning more than one in three Australian households is now powered by the sun.
Solaray Energy was launched in 2008 by IT industry veterans Jonathan Fisk and Peter Thorne, based on their belief that the future of energy would be defined by innovative software technologies that enable remote monitoring and management.
Mr Fisk said the remote monitoring and management capabilities built into Enphase microinverters meant a better customer experience as well as contributing to a more responsive electricity grid. "Solar PV system monitoring is a huge part of the conversation with our customers," he said.
"The Enphase app lets customers see how their solar PV system is going and helps them to modify how to get more value from their solar, for example by washing clothes and dishes during the day rather than at night. Smart energy management systems like Enphase deliver value at every level.
"With Enphase energy storage coming before the end of this year, Solaray is ideally positioned as a leading provider of complete Enphase energy management systems."
* According to AEMO (Australian Energy Market Operator), the typical Australian home uses about 17 kilowatt-hours (kWh) of electricity each day.
For media assistance, email John Harris at john@impress.com.au.
About Solaray Energy
Solaray is a leading provider of smart energy management technology that incorporates future-proof solar power systems, cloud-based monitoring, back to base system status alerts, home automation, and battery storage. Solaray prides itself on offering a reliable, honest, and trustworthy service that follows the strictest professional standards. The company is a Clean Energy Council Approved Solar Retailer. Please visit https://solaray.com.au/ for more details.
About Enphase Energy Inc.
Enphase Energy, a global energy technology company based in Fremont, CA, is the world's leading supplier of microinverter-based solar and battery systems that enable people to harness the sun to make, use, save, and sell their own power—and control it all with a smart mobile app. The company revolutionized the solar industry with its microinverter-based technology and builds all-in-one solar, battery, and software solutions. Enphase has shipped more than 45 million microinverters, and over 2.0 million Enphase-based systems have been deployed in more than 135 countries. For more information, visit www.enphase.com/au and follow the company on Facebook, LinkedIn, and Twitter.
© 2022 Enphase Energy, Inc. All rights reserved. Enphase, the "e" logo, and certain other names and marks are registered trademarks of Enphase Energy, Inc. Other names are for informational purposes and may be trademarks of their respective owners.