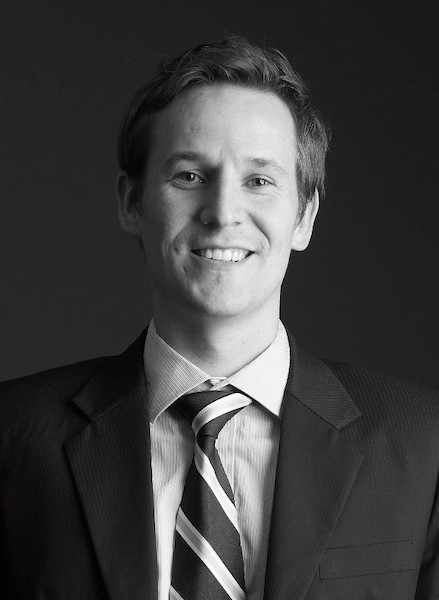 Blue NRG General Manager Duncan JacklinBusiness-only electricity retailer Blue NRG has partnered with Australian smart energy innovator carbonTRACK to provide its customers with tools to remotely monitor and control their energy consumption.
As of February 2021, Australian-owned and operated energy retailer Blue NRG is offering its business customers access to carbonTRACK's Energy Management System to help them reduce their electricity bills.
The carbonTRACK Energy Management System equips businesses to monitor and control their energy use by identifying their unique usage patterns and enabling them to optimise that use.
Blue NRG General Manager Duncan Jacklin said the carbonTRACK Energy Management System would provide customers with transparency and control of their energy use. "We've grown rapidly based on competitive rates, value-added energy services and local customer service," he said.

"Offering an intelligent energy management platform is the natural next step for us. We want our customers to be able to better manage their energy use. carbonTRACK's intelligent energy management platform will let our customers remotely monitor, control and automate their energy consumption and consequently reduce their costs.
"carbonTRACK is a great company to partner with because it is committed to innovation: Its Energy Management System offers great value today but will also continue to improve in the future."
carbonTRACK co-founder and Managing Director Spiros Livadaras said Blue NRG customers provided the ideal application for the company's Energy Management System. "Energy is a major overhead for businesses, so having visibility into their energy use and control over how to optimise that use is a great value-add for a business energy retailer like Blue NRG," he said.
Blue NRG, an award-winning energy retailer specialises in servicing Australian businesses, with a focus on small to medium-sized enterprises. Today, because of its competitive plans and exceptional service, Blue NRG is trusted by thousands of businesses in Victoria, New South Wales, South Australia and South East Queensland.
Melbourne-based carbonTRACK develops and delivers award-winning technology with a patented intelligent energy management platform that lets energy users and energy providers remotely monitor, control, automate and share energy. Its holistic technology, which manages Virtual Power Plants, facilitates smart grids and delivers embedded networks, is offered throughout Australia and through partners in the US, the UK, Africa and New Zealand.
The carbonTRACK Energy Management System will provide subscribing Blue NRG customers with gateway equipment that connects their business premises to the carbonTRACK platform. Through the carbonTRACK dashboard or app, Blue NRG customers can track their energy usage throughout the day and week to avoid high electricity tariffs by minimising energy use during peak demand periods.
For more about Blue NRG's carbonTRACK Energy Management System, visit https://www.bluenrg.com.au/energy-management-system/.
For media assistance, contact:
carbonTRACK - Isabella Bassanelli E: isabellab@carbontrack.com.au
Blue NRG - Yogesh Kaparia M: +61 451 860 537 E: yogesh.kaparia@bluenrg.com.au
About carbonTRACK https://carbontrack.com.au/
carbonTRACK's technology delivers the intelligent energy management systems that facilitate embedded networks, Virtual Power Plants and smart grids, enabling individuals, communities, businesses and countries to harness legacy and renewable energy and harvest the benefits.
About Blue NRG https://www.bluenrg.com.au/
Blue NRG is a high growth innovative energy retailer to small and medium-sized businesses. Blue NRG is proudly Australian owned with a clear focus on powering businesses and assisting them to use energy efficiently and cost-effectively.