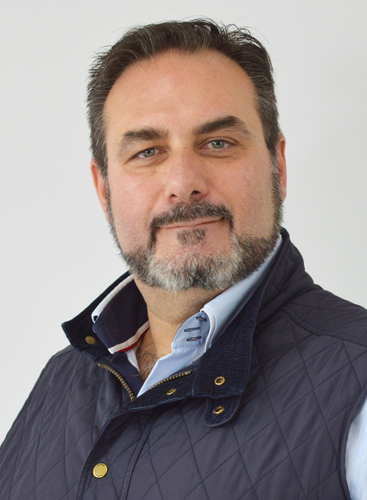 carbonTRACK Managing Director Spiros Livadaras Australian energy company carbonTRACK has joined the major BankEnergi III consortium which recently won an Innovate UK grant to develop an industry-leading end-to-end energy trading solution in London's South Bank area.
The Consortio-led BankEnergi III group aims to create a local energy economy in South Bank by deploying an end-to-end solution that enables energy to be traded from building to grid supply point. The peer-to-peer energy network will allow members to trade energy with each other, creating a local energy economy and giving them an option to avoid big energy suppliers.
carbonTRACK, through its local arm carbonTRACK UK, will leverage its global expertise to deliver a behind-the-meter solution with demand response and Virtual Power Plant (VPP) capabilities at London South Bank University. The site will connect into the wider energy ecosystem through a ground-breaking open energy data integration layer linked into carbonTRACK's VPP solution for interfaces with various route-to-market providers.
carbonTRACK Managing Director Spiros Livadaras said the consequent balancing of energy would set the standard to solve grid constraints caused by an ageing and under-capacity energy distribution infrastructure. "It's widely recognised that a flexible approach to managing the whole energy system is a key strategy to achieve the UK's target of carbon-neutrality by 2050," he said.
The BankEnergi III consortium consists of Consortio Ltd; 4D Energy Advisory Limited; carbonTRACK UK Ltd, Fintricity Group Limited; Beccs Ltd; London South Bank University; Tonik Energy Ltd; Wales & West Utilities Ltd; and Power Transition Ltd.
carbonTRACK https://carbontrack.com.au/ provides an 'always on' smart gateway that allows business premises to remotely monitor and control electricity use, using smartphone-controlled facilities management tools to switch schedules, customise alerts etc. These tools will provide BankEnergi customers with a high level of control, for energy trading and lowering costs, as well as enabling BankEnergi to provide a better service through Virtual Power Plant functionality.
Benefits of carbonTRACK's Intelligent Energy Management systems include demand-side management; peak shaving; storage integration; and Virtual Power Plants. carbonTRACK's Demand Response, Frequency Regulation, Virtual Energy Trading and Grid Resiliency solutions deliver the full Virtual Power Plant value chain to Utilities & Transmission System Operators, System Operators & Energy Traders, Financiers, Solar Sales Teams and Solar Hardware Manufacturers.
For media assistance, contact:
Isabella Bassanelli
Marketing Manager, carbonTRACK
E: isabellab@carbontrack.com.au
About carbonTRACK https://carbontrack.com.au/
carbonTRACK's technology delivers the intelligent energy management systems that facilitate embedded networks, Virtual Power Plants and smart grids, enabling individuals, communities, businesses and countries to harness legacy and renewable energy and harvest the benefits.
About carbonTRACK UK https://carbontrack.com.au/uk
Headquartered in Birmingham, carbonTRACK UK supports the innovation priorities of the UK where interest in carbonTRACK's decentralised energy management solution has grown since its Clean Growth category win of the UK Tech Rocketship awards.
Head Office: Alpha Tower, Level 21, 1 Suffolk St
Queensway, Birmingham B1 1TT, United Kingdom
Telephone: + 44 01 217 360 101
Email: info@carbontrackUK.co.uk