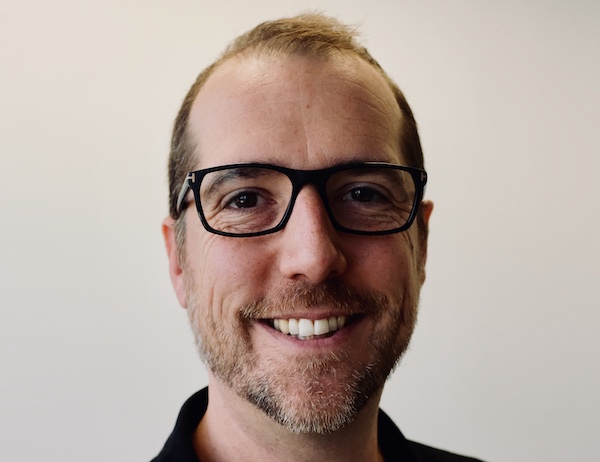 Wilf Johnston, GM ANZ for Safer Solar member Enphase EnergyThe flooding of thousands of homes on the East Coast has highlighted the need for Australia to mandate rapid shutdown technology on solar photovoltaic (PV) systems, warns industry group Safer Solar.
With solar panels installed on one in four Australian homes, many systems lack a quick and easy way to shut down solar panels in the event of a fault or emergency, creating a serious safety threat for homeowners, first responders and tradespeople. Solar panels that were not shut off before the floods may begin generating electricity when the sun shines, potentially without the safety systems designed to protect people from uncontrolled high-voltage electrical currents.
More than 90 per cent of rooftop solar PV systems installed in Australia include high voltage Direct Current (DC) wiring that is live whenever the sun is shining. This 600-1000 volt current, which cannot be shut off during daylight, can jump a 100mm gap between a system component and any earthed conductive material. Any break in wiring insulation or weather sealing of components can allow an electrical arc to form. Approaching 1000 degrees Celsius, this arc is hot enough to ignite fires - and does so more than twice every day in Australia. It can also deliver a lethal electric shock.
This risk was highlighted when a family in Far North NSW tied tent ropes to solar panels on their roof while awaiting rescue from the floods. If the sun had come out while they were on the roof, they faced the risk of a damaged solar panel or inverter causing a live electrical current to run through the roof.
Safer Solar https://safersolar.com.au is an Australian solar industry-supported initiative to highlight the need for safer solar energy management systems that can:
Quickly and easily shut down solar PV systems in the event of fire, flood or other disasters
Isolate individual solar panels that fail to meet safety standards through remote management
Monitor solar panels remotely for problems to enable quicker post-flood recovery.
Safer Solar member Enphase Energy Australia estimates that approximately 700,000 houses equipped with solar panels were in areas hit by the East Coast flooding - nearly half the total number of solar-equipped homes in NSW and Queensland.
Enphase Energy General Manager ANZ Wilf Johnston said Australia lagged behind many other countries in mandating safer solar technologies such as rapid shutdown of solar systems. "Rapid shutdown is already mandated in the US so solar panels can be made to stop producing energy in the event of a disaster like fire, flood or tornado," he said.
"Even developing countries such as Thailand and the Philippines now mandate rapid shutdown systems. The risk in Australia is increased by the fact that many solar systems are now 10 or more years old, adding a decade's wear-and-tear to outdated technology. Australia needs to mandate that replacements for these old systems and all new systems meet the highest safety standards - which includes rapid shutdown."
In the US, National Electrical Code (NEC) 2017 was implemented to protect firefighters and consumers who need to interact with a PV system by providing a simple, robust, and reliable solution to shut down the voltage at module level to 1V per module in the event of a problem. NEC 2017 mandates rapid shutdown for millions of solar PV panels and all solar inverters.
Master Electricians Australia and Tigo Energy are also Safer Solar stakeholders. Master Electricians CEO Malcolm Richards supported the call for better safety measures for rooftop solar, saying serious injury or death was inevitable but also preventable. "Household roof-top solar panels are not new in Australia, but thankfully we have had only a handful of major floods since the solar boom began around 15 years ago," he said.
"What that means is that we've been lucky so far in avoiding any serious injury or death from live solar panels during an emergency. However, without urgent action, it can only be a matter of time until we do face a tragedy. In any flood, Master Electricians always steps up to warn homeowners of the dangers of climbing on to a roof, even if the power has been switched off. In the short term, it would be helpful for governments to join that effort with an information campaign ahead of flood season.
"In the longer term, we need to address this through legislation and upgraded standards and we need our state governments and regulators to step up on this issue."
Tigo Energy Senior APAC Director Jeff Routledge said rapid shutdown was just one of the benefits of the Module Level Power Electronics (MLPE) that distinguishes safer solar technology. "MLPE allows panel-level remote monitoring and management, which means quicker and safer restoration of solar energy to homes after disaster strikes," he said.
"We've had significant disasters during the past two years including hailstorms, bushfires and flooding. When these catastrophes occur, people need to decide on priorities, which is where remote monitoring pays off. It allows you to review the solar PV systems, audit their status and safety and prioritise what to do next - without having to send an electrician out on site."
For media assistance, email John Harris at john@impress.com.au.
About Safer Solar
Safer Solar is an Australian initiative that aims to raise awareness about AC and DC optimised safe solar technologies available to the Australian market. Safer Solar is committed to improving solar power system safety in Australia. To learn more about Safer Solar, visit www.safersolar.com.au or the Safer Solar page on Facebook at https://www.facebook.com/safersolarau/,