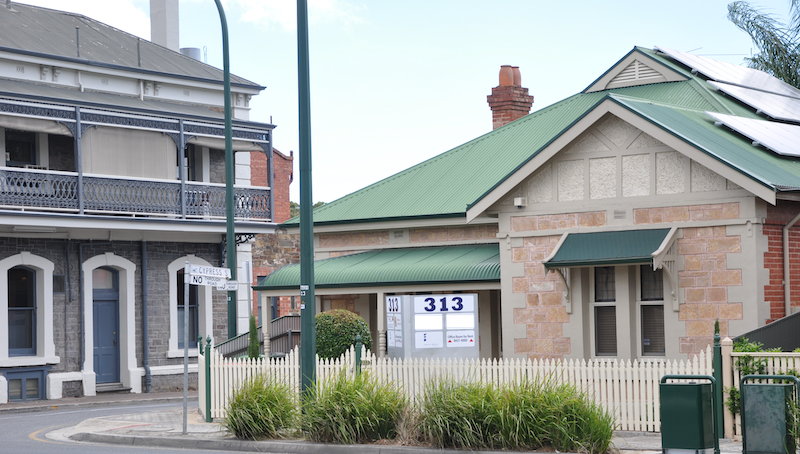 Comfortable and flexible offices are available for rent to established consultancies, startups or downsizing businesses wanting to work from a prominently located renovated villa in Norwood.
Located opposite the historic Robin Hood Hotel, the circa-1900 villa has undergone a $100,000 refurbishment, creating providing comfortable commercial premises with quiet offices, solar panels and high-visibility signage on Portrush Road. The entire building is well-insulated with Magnetite window panels that provide effective double-glazing against both noise and temperature, making its offices both quiet and comfortable year-round.
As well as on-site parking, the location benefits from proximity to the Norwood Parade shopping precinct and is just across the road from the Robin Hood, with its courtyard bar, licensed restaurant and convenient catering.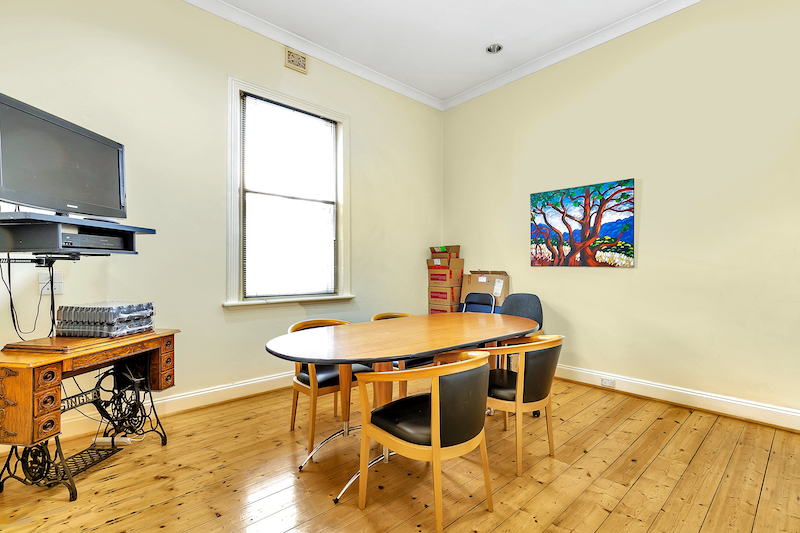 With reverse cycle airconditioning through the building, each room is tenant-ready with Ethernet network and telephone cabling. The office is accessed from the rear carpark off Cypress Street, through a welcoming reception area and a central hall with Baltic Pine floorboards. While fully connected in an IT sense, each room has the privacy of a lockable, sound-proofed door.
An added bonus is that each tenancy includes access to a shared meeting room, with a whiteboard, eight-chair conference table and discrete kitchen facilities. The building includes two bathrooms, one with a shower.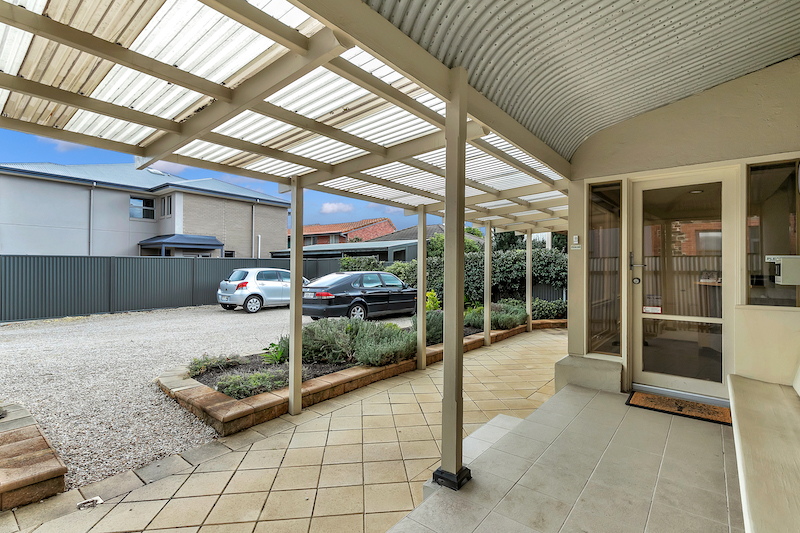 Individual offices are available for $250 per week including GST, electricity and 24/7 monitored security coverage. If you want to drive past for a look, its address is 313 Portrush Road, Norwood. For more information or to inspect the office, call John Harris on 08 8431 4000 or email john@impress.com.au.
Related News
Impress Media celebrates its 20th birthday

Impress Media passes a major milestone today – May 27 marks the 20th anniversary of John Harris registering South Australia's first PR agency to specialise in IT. Back in May 1991,...
Impress simplifies office security

Impress Media has installed an IP-enabled video door camera at its Norwood premises that lets you see and talk with visitors to the office – even if you're not there! Ideal for ...
Card-free Xmas funds community school

Don't take if personally that you have no Christmas card from us this year: Instead of sending cards, Impress Media has donated $550 to fund a community school through not-for-prof...