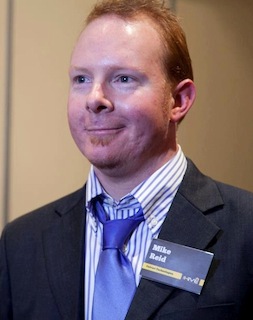 Adelaide-based smart business IT specialist Calvert Technologies continues its strong growth by appointing its first General Manager and recruiting two new members of staff.
Calvert has appointed its inaugural GM internally by promoting Mike Reid from the Service Delivery Manager role he held for three years.
Rhonda Smart has taken the reins as Service Delivery Manager, joining Calvert Technologies after a six-year stint as Administration and Finance Manager with Surgical & Medical Supplies. Before that, Rhonda was Branch Administration Manager for Schindler Lifts.
Calvert's other new recruit is Sales Executive Shane Robins, an IT industry veteran of nearly three decades, whose first job was with pioneering South Australian PC manufacturer Microbyte Systems. Since then, Shane has worked for other Adelaide IT trailblazers including Protech Microsystems and Electronic Concepts. He has run his own finance and technology businesses for the past 10 years.
These latest hires brings Calvert's head count to 15. The company has also recently deployed a new practice management system, called ConnectWise, to help streamline service delivery as it grows.
Calvert Technologies founder and managing director Dean Calvert said the new structure and employees provided the company with a solid base for continued growth. "We now have the people and the processes in place to maintain our growth, especially in the NT where we have strong demand," he said.
"Mike is the perfect person for the GM role because he understands the culture that drives this company. Rhonda and Shane enrich our skill base with their experience from a range of large and small organisations. Most importantly, they understand that the client is at the centre of everything we do here.
"For existing clients, we can provide them with improved levels of service and an increased range of service offerings while continuing to grow the total number of clients we look after."
Founded in 1995, Calvert Technologies helps organisations, ranging from small businesses to government departments, to get the most out of their business technology. A Microsoft Gold Certified Partner, Calvert is the only company in South Australia to win the coveted Microsoft Partner of the Year award.
Calvert's new ConnectWise practice management system looks after all aspects of managing its service bookings, support requests, project management, resource scheduling and invoicing and will eventually evolve to look after the company's sales process as well.
Calvert Technologies http://www.calvert.net.au
Calvert Technologies, a Microsoft Gold Certified Partner, provides high quality information technology support and consultancy services to businesses throughout Australia. The privately-owned company focuses on providing quality solutions that don't "break the bank", so that its clients enjoy real value and productivity with a low total cost of ownership.