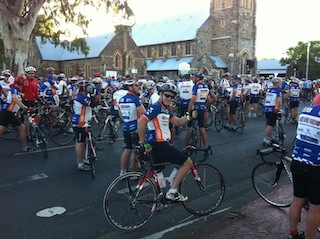 Business IT specialist Calvert Technologies is now offering Adelaide-based customers technology support for a fixed monthly fee.
Founded in 1995, Calvert Technologies is a Microsoft Gold Certified Partner that supports customers ranging in size from small businesses to large government agencies.
Calvert's fixed-rate Computer Support allows eligible customers to guarantee the availability of their computer networks for a predictable monthly cost.
Calvert's founder and managing director Dean Calvert said the fixed-rate support service reduced the risk for customers. "It's about removing the 'sticker shock' that can happen when an unexpected problem hits a customer's network," he said.
"We can make sure a customer's network stays available through a combination of online monitoring systems and rapid response by our team. Our proactive monitoring often identifies issues before they become a problem and, because we're familiar with a customer's network, we can get the system back online quicker if there is a disruption."
Demonstrating that he is about more than just technology cycles, Mr. Calvert yesterday road his pushbike 107 km in 4 hours, 13 and a half minutes as part of the Ride Like Crazy event (www.ridelikecrazy.com), which is organised by SA Police to raise funds for cancer research. 
For more details, call Calvert on 1300 CALVERT (1300 225 837) or visit www.calvert.net.au.
Calvert Technologies, a Microsoft Gold Certified Partner, provides high quality information technology support and consultancy services to businesses throughout Australia. The privately-owned company focuses on providing quality solutions that don't "break the bank", so that its clients enjoy real value and productivity with a low total cost of ownership.
Related News
Calvert warns against cyber complacency

Business IT expert Calvert Technologies warns that complacency is the greatest danger facing organisations that seek productivity and cost benefits by embracing technology trends s...
Calvert eyes vivid future through takeover

Dean Calvert (left) with Bobby CollierAustralian small business IT specialist Calvert Technologies has expanded its capacity, especially in the real estate industry, after acquirin...