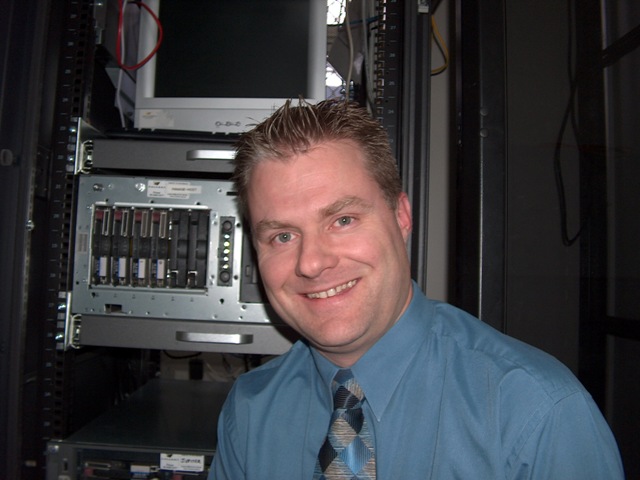 Adelaide-based Calvert Technologies has boosted recruitment and secured Gold Partner status from Microsoft by meeting demand for new technology from SA's small business sector.
Gold Certified Partnership represents the highest level of competence and expertise with Microsoft technologies, offering the closest working relationship with Microsoft.
Calvert's managing director Dean Calvert already holds Microsoft's Most Valued Professional status because of his expertise in deploying and managing technology systems for small businesses. He is a regular speaker on the subject at Microsoft events in Australia and in the US.
Since the start of the year, Adelaide-based Calvert has recruited three new staff members to meet demand from businesses, public sector agencies and community organisations throughout South Australia. The company now has a head count of seven.
Dean Calvert said he was expecting demand to continue increasing, even if the economy began to slow down. "As competition gets tougher, businesses typically seek to get more bang for their bucks of investment," he said.
"We've recruited additional people so we have the spread of skills that allows us to meet this increased demand. While there is an imminent wave of new technology, with Windows Server 2008 and associated innovations, many businesses are seeking to get more value from their older networks using technologies such as SharePoint to collaborate more effectively.
"Small businesses are also using remote access systems more creatively to free themselves from grinding through paperwork in their offices to interact with their customers more regularly."
Mr. Calvert said Microsoft's Gold Certified Partner accreditation would enable the business to better meet the needs of its customers. "It gives us first look at emerging new technologies that can assist small businesses to work more effectively," he said.
"The greatest opportunity we can see this year is the ability to assist our customers to completely manage their infrastructure through remote monitoring and management, so that problems are identified and resolved before they have an impact on business operations."
Media assistance
For more information or to speak with Dean Calvert, call John Harris at Impress Media Australia on 08 8431 4000 or email jharris@impress.com.au.
Related News
Calvert eyes vivid future through takeover

Dean Calvert (left) with Bobby CollierAustralian small business IT specialist Calvert Technologies has expanded its capacity, especially in the real estate industry, after acquirin...
Calvert warns against cyber complacency

Business IT expert Calvert Technologies warns that complacency is the greatest danger facing organisations that seek productivity and cost benefits by embracing technology trends s...