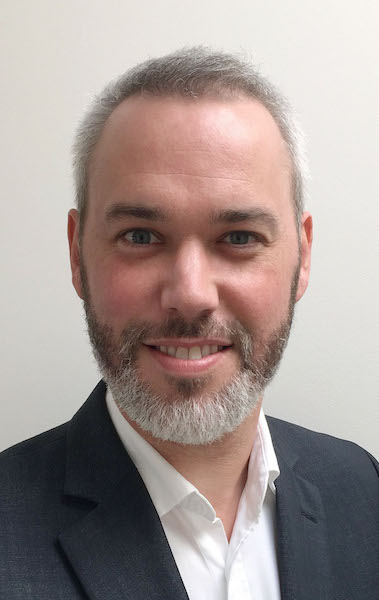 International and domestic sales are booming for Australian managed cloud services provider UltraServe after last year's successful launch of SmartStack, its hybris-based Platform-as-a-Service (PaaS).
As well as more than doubling its contracted base of customers during the past year, UltraServe has recruited an extra 15 people at its "ultra urban" head office in Pyrmont and its NSW Central Coast development centre with continued expansion into Auckland, London, Chicago and Asia.
The company has also successfully entered the enterprise market, winning business from ASX-listed and multinational corporations, building on its previous success in the medium-sized business sector.
UltraServe's announcement of its PaaS sales success comes in the same week as technology analyst Telsyte released its Australian Enterprise Applications Market Study 2015, which found that 56 per cent of Australian organisations are already using or investigating PaaS to deploy custom software.
UltraServe VP of Sales Adam Chicktong said the company was expanding at an unprecedented rate. "Our growth is on the back of the international success of our globally unique hybris PaaS, SmartStack," he said.
"SmartStack gives our clients a suite of tools and services to ensure successful deployment and long-term management of hybris in the Cloud. Session persistence, blue/green deployments, truly immutable infrastructure aren't just buzz words, they are a reality for our clients. In the past year, we've delivered SmartStack to enterprise customers in Australia and New Zealand as well as multinationals in the US, Europe, Brazil and India."
Founded in 2000, UltraServe is the Australian-owned market leader in this country's cloud and managed services industry. In 2009, UltraServe became the first company to launch a true on-demand cloud product in Australia. UltraServe partners with organisations like SAP to deliver the world's fastest growing omni-channel commerce platform hybris, in the cloud. In 2014, Simon Hackett became a key investor in UltraServe.
Mr Chicktong said the key to UltraServe's success was its people. "We want to keep core operations in Australia, but our challenge is to attract the smartest people in a competitive market where there's a lot of hype about working for the Googles of this world," he said.
"For us, culture's not just about funky bean bags, going out for coffees and drinks on a Friday - although they do help! It's about everyone having a sense of belonging, about believing and knowing they can make a difference and about having the entire business pulling in the same direction.
"UltraServe works on bleeding edge, best-of-breed technology in the SaaS (Software as a Service) and PaaS arenas, with the world's leading vendors including hybris, New Relic and Amazon Web Services (AWS). At UltraServe, you get to work with some of the largest companies in Australia and around the world.
"What attracts people to UltraServe is that they can make a real difference here. Our employees are empowered and have a say in the company and can help shape the destiny of the organisation."
Recruit Jonathan Ross - who joined after three years with SingTel Optus - said he was attracted to UltraServe by the passion of its people. "It's a very exciting time to be here," he said.
"Working in a large multinational company can be really frustrating due to the many layers of red tape to get to a logical business decision. UltraServe's flatter management structure means I'm closer to decision makers, so I can see them take feedback on board and accommodate new opportunities that emerge.
"It's clear that the people at UltraServe love their work and are passionate about using all the capabilities of the cloud to make life better for our customers. It's pretty amazing to work in a company like that."
Adam Chicktong said UltraServe was eager to maintain employee diversity as it grew. "As we grow internationally, we welcome applicants with good IT skills who can speak Mandarin or a second language," he said.
"We're at the start of our growth curve, so if you're up to the challenge, UltraServe is a great place to work."
For media assistance, call John Harris on 08 8431 4000 or email john@impress.com.au.
About UltraServe
Since its founding in 2000, UltraServe has become a market leader in the Australian cloud and managed hosting services industry. In 2009, UltraServe was the first company to launch an Infrastructure as a Service (IaaS) cloud computing product in Australia – a true testament to its company vision of being industry innovators. UltraServe has continued to broaden its business model through key channel partner relationships such as Amazon Web Services and hybris, an SAP company, which will continue to shape the direction of the business moving forward. UltraServe is 100 per cent Australian-owned – creating and shaping the adoption of cloud technology in this country. Learn more at http://www.ultraserve.com.au.
Related News
AWS names UltraServe to new partner program

Amazon Web Services (AWS) has selected Sydney-based Managed Service Provider and Advanced AWS Consulting Partner, UltraServe as one of a handful of partners globally for its just-l...
UltraServe joins hybris Extend for growth

Managed cloud services company UltraServe expects faster local and global growth after becoming a managed public cloud provider for hybris software, the world's fastest-growing com...